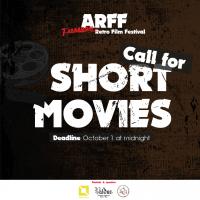 Submissions are opened.
Maximum running time 25 minutes
Submission exclusively via FilmFreeWay
Submission before 1st of October before midnight

Please have a look at the subscription rules here under. Note that the festival does not cover expenses related to transport of copies, neither transport, accommodation or stay of the guests related to selected movies.
A question? A Comment? Please contact short@7aaaargh.be